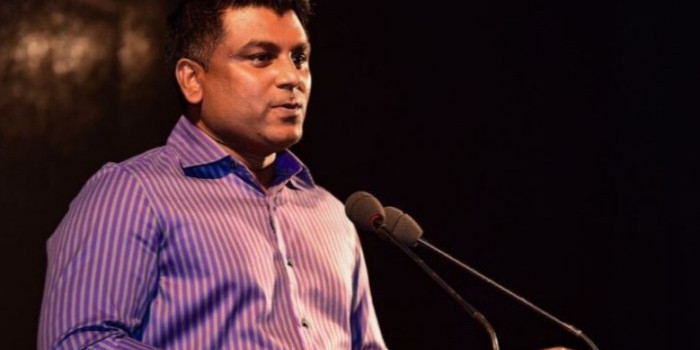 Criminal Court remands Musthafa for 10 days
Criminal Court remands Musthafa for 10 days
Estimated time to read the article : 1 min, 3 secs
Criminal Court has remanded Mohammed Musthafa the former Chief of Staff of President Yameen's official residence for 10 days.
Musthafa was arrested yesterday at Velana International Airport as soon as he arrived in the Maldives. He was arrested with a court warrant.
Musthafa was taken to a remand hearing today and the court remanded him for 10 days.
He was arrested for allegedly demanding a bribe in leasing an island for tourism and for attempting to influence the witnesses according to the police.
Musthafa is a close associate of former President Yameen starting from the days when President Yameen was working at the Trade Minister. He is also a council member of PPM.