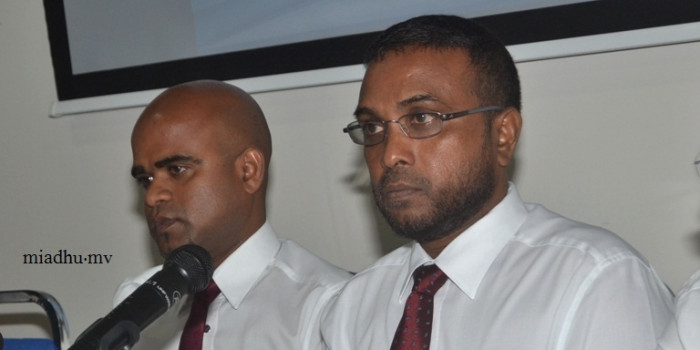 ACC to consider revealing more details of MMPRC investigation
ACC to consider revealing more details of MMPRC investigation
Estimated time to read the article : 0 min, 57 secs
Anti-Corruption Commission of the Maldives is considering revealing more details of the investigation of MMPRC embezzlement case.
Speaking to online news outlet Mihaaru, the Vice President of ACC Muaviz Rasheed stated that so far, they have revealed the information which they usually reveal in such cases.
He said that considering the magnitude of the case, and since the public demands to know the details the members of ACC are discussing to reveal further details of the investigation.
"We do not have any intention to hide any information. We have shared the information with Maldives Police Service and the presidential commission" said Muavviz.