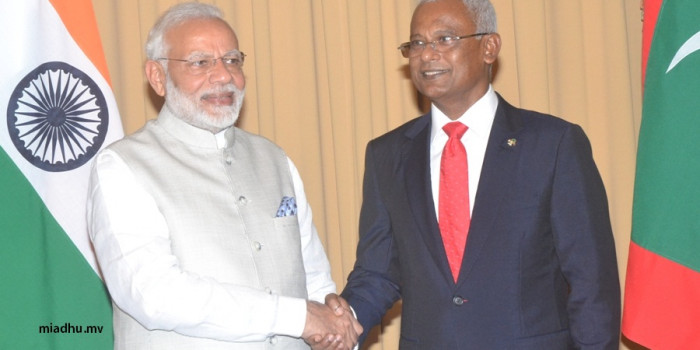 India donates 50 million dollars as budget support
India donates 50 million dollars as budget support
Estimated time to read the article : 0 min, 59 secs
India has donated 50 million dollars (771 million Rufiyaa) to the Maldives as budget support.
Finance Minister Ibrahim Ameer stated that in January 2019, India gave 25 million Rufiyaa as budget support and in December another 25 million Rufiyaa was given.
India has committed to give 1.4 billion dollars to the Maldives. That includes 200 million dollars for budget support out of which 50 million dollars were given as a aid. The remaining 150 million dollars will be treasury bonds.
In addition 800 million dollars will be allocated for projects and 400 million dollars will be a currency swap.
The minister said that the money allocated for budget support will be given if the government needs it.