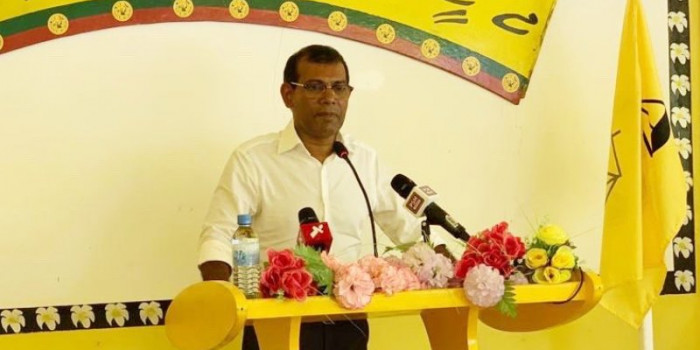 President Yameen should get a fair trial: President Nasheed
President Yameen should get a fair trial: President Nasheed
Estimated time to read the article : 0 min, 41 secs
Former President Mohammed Nasheed has stated that former President Yameen should get a fair trial.
He made this statement while speaking to the people of F.Bilahdhoo at an event held at the island. The former President stated that President Yameen should get the chance to defend himself and adequate time to prepare for his defence.
He also said that officials of the previous administration who were involved in corruption should be investigated and punished.