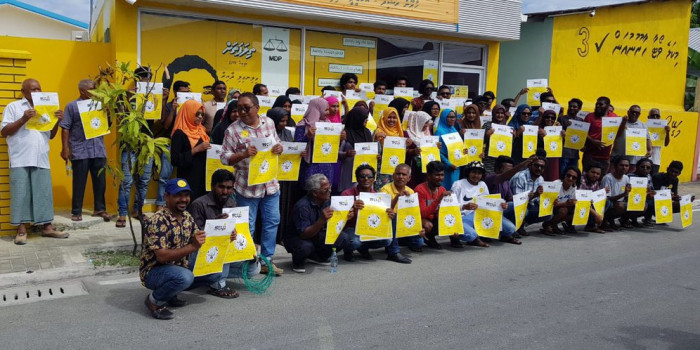 MDP requests party candidates to submit financial statements
MDP requests party candidates to submit financial statements
Estimated time to read the article : 0 min, 54 secs
Ruling party Maldivian Democratic Party has requested the party's candidates for the upcoming parliamentary election to submit their financial statements to the party.
MDP's campaign spokesperson Afshan Latheef told the press that the candidates have been requested to submit their financial statements by 8 pm on 14th February 2019. She said that the party requested all the candidates to abide by this regulation to ensure transparency of the upcoming vote.
It is not a common practice in the Maldives to disclose financial details of politicians running for office. However this year some independent candidates have disclosed their financial details.