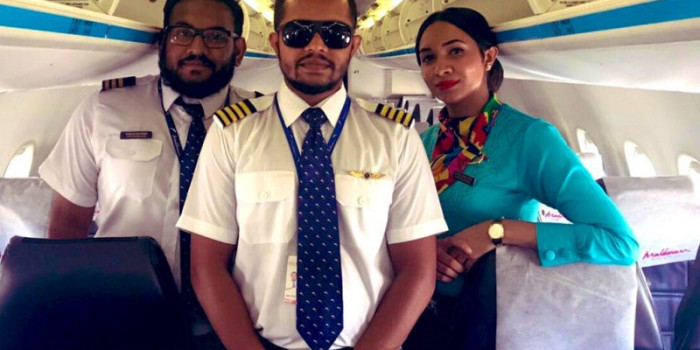 Tourism Minister Ali Waheed praises Capitan Baasith and crew of the Maldivian flight which landed in emergency today
Tourism Minister Ali Waheed praises Capitan Baasith and crew of the Maldivian flight which landed in emergency today
Estimated time to read the article : 0 min, 46 secs
Tourism Minister of the Maldives Ali Waheed has praised Captain Baasith and the crew of the Maldivian flight which landed in emergency today.
"Alhamdlilaahi. I applaud Captain Baasith, Reema and Hasnaa. You have proved that Maldivian youth can make this country proud. I thank the technical crew of Maldivian for their courage" said the minister.
Earlier today the landing gear of a Maldivian flight failed, and the flight landed in emergency. The whole country is praising the pilot and the crew of the flight.