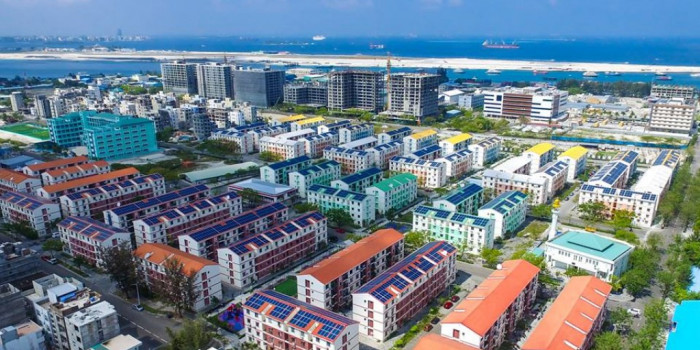 New powerhouse being developed at Hulhumale' will power the whole city
New powerhouse being developed at Hulhumale' will power the whole city
Estimated time to read the article : 1 min, 7 secs
State Electric Company (STELCO) has stated that the new powerhouse that is being developed at Hulhumale' will power the whole city.
According to STELCO, the powerhouse will generate 50 megawatts and will have the capacity to power Hulhumale' for the next five years without any difficulty. An official said that starting from April, Hulhumale' will be powered by this new power house.
Ibrahim Rauoof a senior engineer at STELCO said that while the new engines are being tested, the engines in the old power house will also be used to power Hulhumale'. He said that the occasional power outages in Hulhumale' is due to that.
While the population of Hulhumale' is 50,000 now, on average the city used 13 megawatts of electricty.