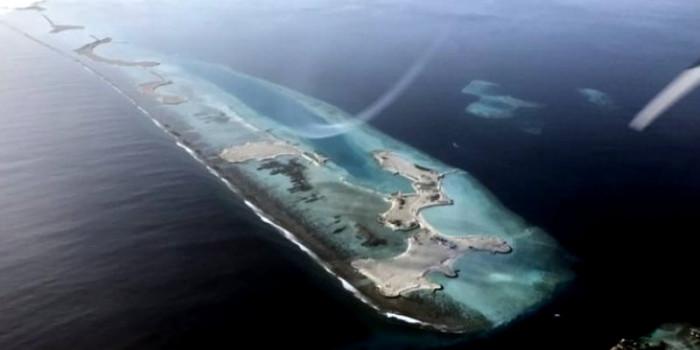 Island developed in Emboodhoo lagoon designated as picnic island for Male' area
Island developed in Emboodhoo lagoon designated as picnic island for Male' area
Estimated time to read the article : 2 min, 17 secs
The government has designated an island developed in Emboodhoo lagoon as the picnic island for Male' area.
In a ceremony held at National Art Gallery, President Solih launched the concept of the island.
The island is 15 mins away from Male' by speedboat. The island is part of the Cross Roads project, an integrated tourism project conducted by Singha Estate of Thailand in Emboodhoo lagoon.
The picnic island will have various entertainment facilities and specialized services for children and families.
Speaking at today's ceremony, President Solih noted that since his first day in office, the government tried to make Male' a better place for it's residents. He said that, one of the important steps taken by the government is to close some streets for vehicles on Friday mornings allowing people to enjoy the streets. He also said that the government plans to increase empty spaces in Male' and change vacant lands to parks.
President said that the government has reached an agreement with Singha Estate to designate one of the islands developed by Singha Estate in Emboodhoo lagoon as a picnic island for people living in Male' area.
He said that the government is trying to open the island for public by the end of this year. He said that the island will be a solution to various social problems faced by the people of Male'.
Assigning a picnic island for people of Male' is among the 100 day pledges of the current administration.