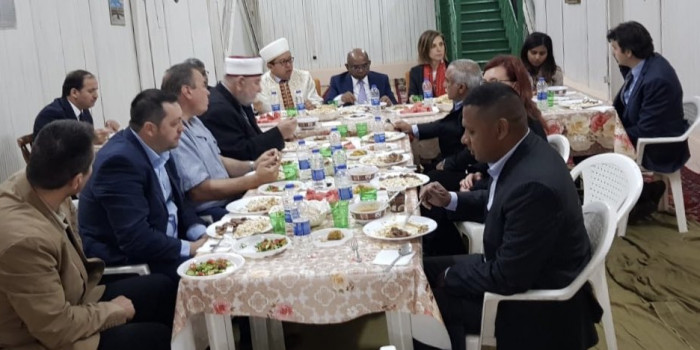 Grand Mufti of Romania hosts an Iftar for Foreign Minister Shahid
Grand Mufti of Romania hosts an Iftar for Foreign Minister Shahid
Estimated time to read the article : 0 min, 45 secs
Grand Mufti of Romania has hosted an Iftar for Maldivian Foreign Minister Abdullah Shahid who is on an official visit to the country now.
Mufti of Romania Yousuf Muraath hosted the Iftar on 12th May. Minister Shahid and his delegation took part in the Iftar with the mufti and senior Muslim representatives of Romania.
Minister Shahid is visiting the country on an invitation from the foreign Minister of Romania.