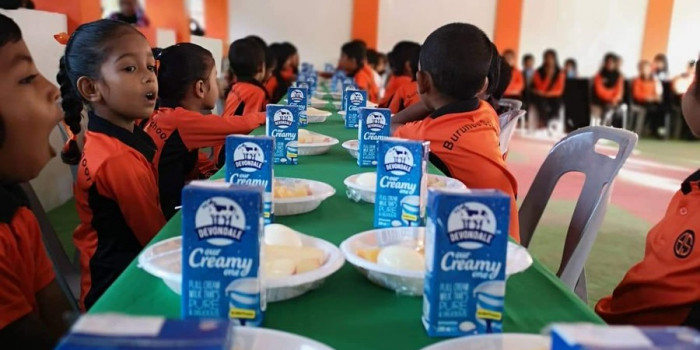 Free breakfast to be given in all schools of Maldives starting from today
Free breakfast to be given in all schools of Maldives starting from today
Estimated time to read the article : 0 min, 39 secs
Government has officially started offering free breakfast in all schools of Maldives. The program was launched by Vice President Faisal Naseem.
The program contains 10 different menus according to the Education Ministry. Earlier this year the government launched a pilot program and free breakfast was offered in 25 schools. Starting from today it will be available in 212 schools.
The government allocated MVR 123 million in the state budget this year for this program.