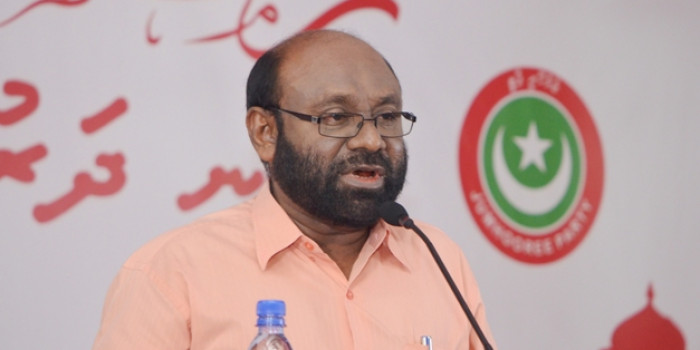 Life and death are not coincidences- Sheikh Hani
Life and death are not coincidences- Sheikh Hani
Estimated time to read the article : 1 min, 40 secs
Sheikh Abdulla Hani has said that life and death are not coincidences and the one claims such are in a great error.

Sheikh Hani made this remark speaking at yesterday's session of the Ramadan camp organized by the youth wing of the Jumhooree Party.

He said that in this age of science, it has been revealed that the Quran sent down by Allah 1400 years ago is the truth.

Sheikh Hani said that the Quran is basically a book of divine guidance in areas that cannot be covered by the human senses or intellect, such as faith, acts of worship, a moral code and a code that governs the transactions between people.

He also said that the Quran contains verses that speak of the universe, its components and phenomena such as the Earth, the sun, the moon, the stars, mountains, wind, running water, plants, embryological animals, and the successive stages of development of the human being.

He said that this is one of the miracles of Quran, which was revealed more than 14 Centuries ago, with many of the scientific facts, at a time when people had no knowledge whatsoever of such facts.