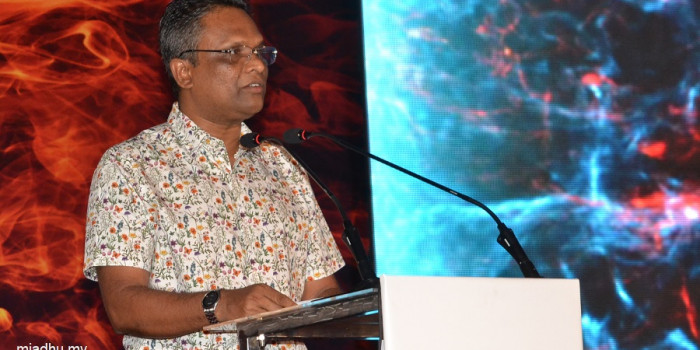 New mothers can now work from home for one year: Adam Azim
New mothers can now work from home for one year: Adam Azim
Estimated time to read the article : 1 min, 28 secs
The managing director of MWSC Adam Azim, has stated that new mothers of the company can now work from home for one year after they give birth.
Speaking at a ceremony held last night to mark the 24th anniversary of the company, the MD said that the company has also started a leadership program to build the capacity of the staff. He also said that the female staffs can get 6 months paid maternity leave and male staffs will get one month paid leave.
He said that the purpose of this is to provide equal opportunities for women and to allow them to pay attention to the family as well. He asked the staffs to finish the work on time and go home as early as possible.
Azim said that in the developed countries the people work between 27 to 33 hours and Maldivians should target for that as well.
In last night's ceremony, staffs who served the company in various ways were celebrated.