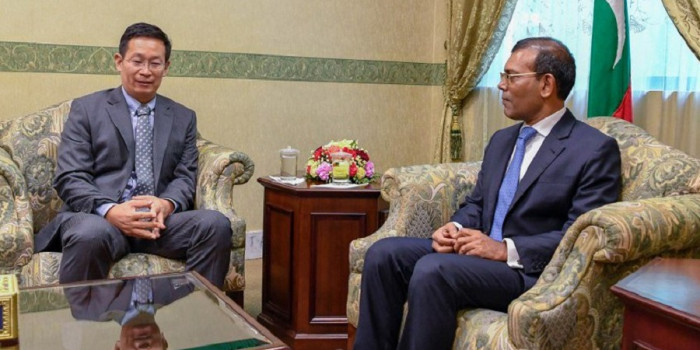 My concern is the continuous unverified and misleading information spread by speaker Nasheed: Chinese Ambassador
My concern is the continuous unverified and misleading information spread by speaker Nasheed: Chinese Ambassador
Estimated time to read the article : 0 min, 54 secs
Chinese Ambassador to the Maldives, Mr.Zhang Lizhong has stated that he cannot accept continuous unverified and misleading information spread by Majlis Speaker Nasheed with regard to Chinese loans to Maldives.
The ambassador stated this by replying to Nasheed on twitter. Nasheed tweeted saying that the government has issued sovereign guarantee to Chinese banks at an alarming level.
However the ambassador said that the public is misled due to unverified information and it harms the friendly relations between China and Maldives.
The ambassador noted that he is just a phone call away if Nasheed needs to inquire about anything.