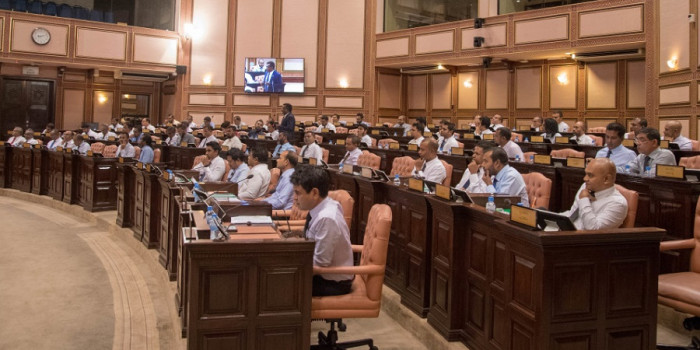 Parliament gives approval to sign the Mutual Legal Assistance treaty
Parliament gives approval to sign the Mutual Legal Assistance treaty
Estimated time to read the article : 0 min, 51 secs
Parliament of the Maldives has given the approval to sign the Mutual Legal Assistance Treaty.
In the parliament session held today 65 members voted in favor of the treaty while 11 voted against the treaty. There were 78 MPs present in the chamber at the time.
The treaty was forwarded to the floor of the parliament by the National Security and Foreign Relations Committee of the parliament. Only 5 out of 13 members in the committee approved the treaty.
Attorney General's office stated that this treaty will not undermine any rights of a Maldivian citizen.