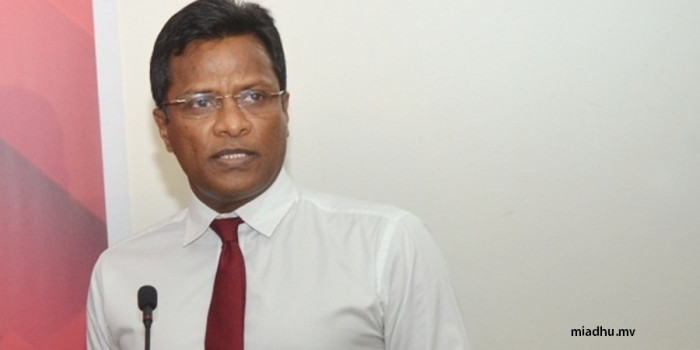 Conducted a police operation for a month in Sri Lanka to catch Lutfy: Umar Naseer
Conducted a police operation for a month in Sri Lanka to catch Lutfy: Umar Naseer
Estimated time to read the article : 1 min, 33 secs
Former Home Minister Umar Naseer has stated that during his time as Home Minister, a team of police service were stationed in Lanka for a month in their efforts to catch Abdullah Lutfy the mastermind of the 3rd November 1988 terrorist attacks against the Maldives.
Speaking to Miadhu News, Umar Naseer said that the records of Maldives Police Service will show that he conducted this operation and the cost incurred on that operation. "Lutfy used to wear a hat as a disguise. Maldives Police Service was looking for him keeping all these things in mind" said Umar Naseer.
Umar said that blaming the delay in bringing Lutfy back on some documents is a big joke. "They will not even have to pay fines. No documents will be required. If someone from the embassy takes Lutfy to the airport they will immediately board him. No documents will be required. We brought people like that. They are just giving more excuses" said Lutfy.
Umar Naseer said that he will always advocate for the death penalty.