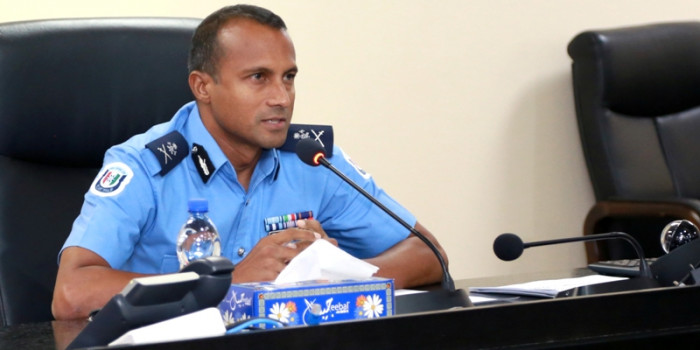 7 police officers suspended over torture case
7 police officers suspended over torture case
Estimated time to read the article : 1 min, 14 secs
Maldives Police Service has stated that they have suspended 7 police officers for torturing a suspect.
A statement by the police stated that they have suspended the police officers who tortured a suspect they apprehended during a drug operation conducted on Friday night. A video of police torturing the suspect went viral on social media during the weekend.
The statement states that such acts are against the code of conduct of Maldives Police Service and hence the Commissioner of Police Mohammed Hameedh ordered the professional standard command of the police to investigate the matter.
According to police, they have suspended 7 officers and a special team has been formed to conduct a criminal investigation as well.
In the operation, police arrested a 36-year-old Bangladeshi man and a 28 year old Maldivian man. Police confiscated 461 grams of drugs from the raid.