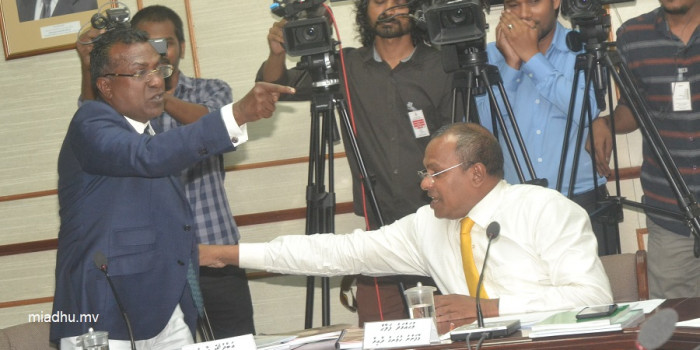 I want to know the law which prohibits operating casinos in Maldives: Jabir
I want to know the law which prohibits operating casinos in Maldives: Jabir
Estimated time to read the article : 1 min, 16 secs
MP Abdullah Jabir of Kaashidhoo constituency have stated that Maldives is a Sunni Muslim country and that he wants the government to prohibit the sale of alcohol and pork in Maldives and he wants to know the law which prohibits operating casinos in the Maldives.
MP Abdullah Jabir asked these questions from Tourism Minister Ali Waheed in today's Government Oversight committee meeting.
Replying to Jabir, Ali Waheed said that alcohol and pork are sold to promote tourism and that the government has no intention of giving permits to run casinos. In addition he said that the government wants to promote tourism while upholding Islamic principles.
Ali Waheed noted that Jabir sells alcohol in his resorts as well.
In the committee meeting today, Jabir interrupted the meeting several times and left saying that he is resigning from the committee.