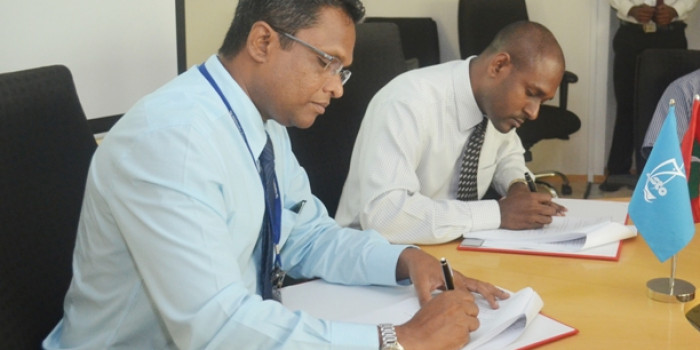 We have the capability to supply medical equipment to all medical centers in Maldives- STO
We have the capability to supply medical equipment to all medical centers in Maldives- STO
Estimated time to read the article : 1 min, 11 secs
State Trading Organization (STO) has stated that the company has the capability to provide medical equipment supplies to all the medical centers of Maldives.

Managing Director of STO, Adam Azim made this remark speaking at the ceremony held to sign an agreement with the Health Ministry to provide medical consumables and reagents to all medical centers.

Adam Azim said that when STO first started handling the medical supplies of IGMH there were 250 million Ruffiya worth of supplies in stock. He said that now the company is supplying with a stock of 100 million Ruffiya.

"This means that the government is saving 150 million Ruffiya to provide medical services for the people," he said.

He said that this is because of the strong stock management system used by STO and because of the attention given by the staff.