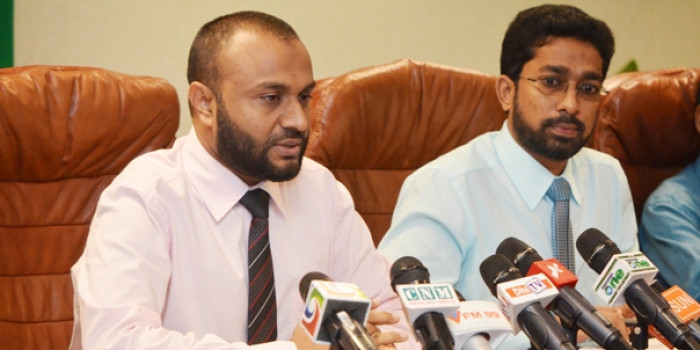 Islamic Minister calls to expedite the process of compensating victims of Maleesha fraud
Islamic Minister calls to expedite the process of compensating victims of Maleesha fraud
Estimated time to read the article : 1 min, 31 secs



Abdul Latheef

Minister of Islamic Affairs, Dr, Mohamed Shaheem Ali Saeed has called to expedite the process of compensating the victims of Maleesha Hajj Group fraud.

Speaking to the press, Dr. Shaheem said that the fund raising campaign of the ministry has sent some of the fraud victims to Hajj pilgrimage last year. And ten people will be sent this year from it.

"We are trying to send another ten next year. So every year we will try to send ten people," he said.

Dr. Shaheem said that two years have passed without any conclusion to the case. He said that this is very saddening.

He said that the investigation should be expedited and the victims should be given their compensation as soon as possible.

In a previous press meeting, the minister said: "They have have been oppressed. The government can compensate for the victims of the Maleesha Hajj pilgrimage fraud. We are currently discussing this matter with the authorities including the Ministry of Finance," he said.