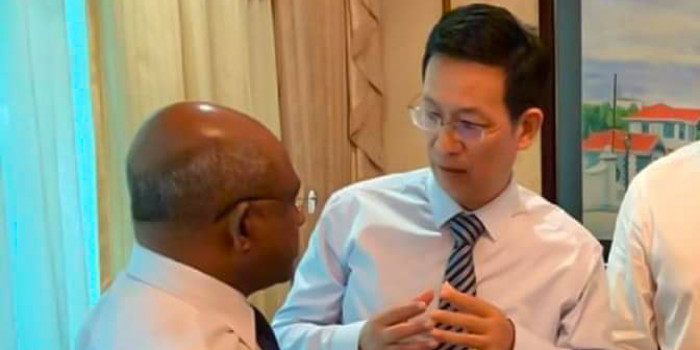 China will assist Maldives in all areas beneficial for both countries
China will assist Maldives in all areas beneficial for both countries
Estimated time to read the article : 0 min, 46 secs
China has again assured that they will always assist Maldives in mutually beneficial projects. After meeting President Solih, Chinese ambassador to Maldives Zhang Lizhong said that China is always ready to strengthen relations with Maldives in all areas.
The ambassador said that in addition to trade relations, China will assist in human development as well.
Maldives benefits a lot from Chinese assistance. Despite the numerous assistance to Maldives, China never interferes in internal affairs of Maldives.