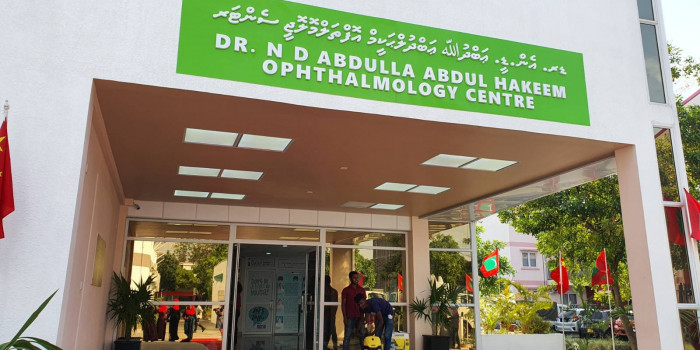 Hulhumale' Eye Center named after Dr. ND Abdullah!
Hulhumale' Eye Center named after Dr. ND Abdullah!
Estimated time to read the article : 1 min, 15 secs
The eye center developed at Hulhumale' Hospital has been opened today. The eye center was developed with Chinese assistance and named after the first ophthalmologist of Maldives Dr. ND Abdullah.
The center was officially opened by President Ibrahim Mohammed Solih. The ceremony was attended by Health Minister Abdullah Ameen as well. Speaking at the ceremony Ameen said that the project was very successful.
"Number of eye related issues are increasing in Maldives and such a center can treat such cases" said the minister.
The minister also talked about Dr. ND Abdullah and praised him for his services to the nation.
Dr.ND Abdullah started practicing in Maldives in 1964 and remained serving till 2007. He passed away in 2016 aged 81. He used to visit various islands and set up eye clinics to treat various problems faced by Maldivians.