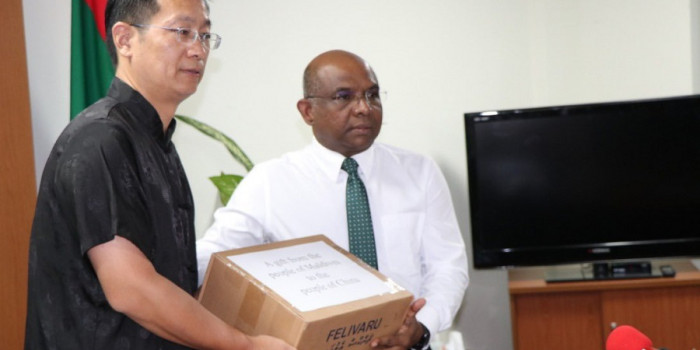 Maldives to donate 1 million tuna cans to China
Maldives to donate 1 million tuna cans to China
Estimated time to read the article : 1 min, 0 secs
Government of Maldives has decided to donate 1 million cans of tuna to China as a gesture of goodwill towards the people of China amidst the rapid escalation and spread of Coronavirus in China.
The tuna cans were donated in an event held at the Foreign Ministry tonight. Speaking at the event Foreign Minister Abdullah Shahid thanked the people of China for their assistance provided to the Maldivians in China.
Speaking at the event, the Chinese Ambassador to Maldives H.E Zhang Lizhong thanked the government of Maldives for donating tuna cans and noted that tuna is the most valuable fish to the Maldives and donating tuna shows how close the two countries are.