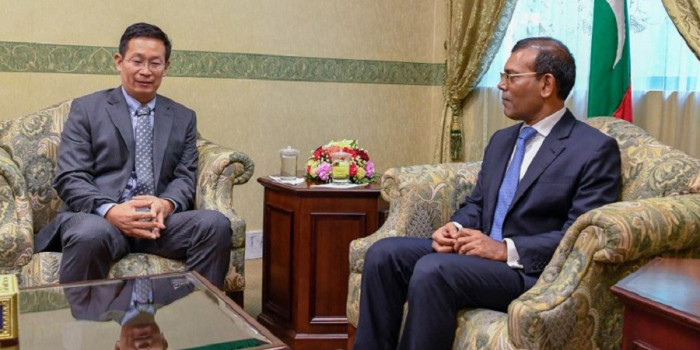 Chinese Ambassador criticizes President Nasheed
Chinese Ambassador criticizes President Nasheed
Estimated time to read the article : 1 min, 8 secs
Chinese Ambassador Zhang Lizhong has criticized speaker of the parliament President Nasheed for his statements in China.
Speaking at the India Ideas Conclave 2020 in Gujrat, speaker Nasheed said that there is another superpower coming to the Indian Ocean which is treating the Indian ocean islands very different. He made this statement referring to China.
Responding to this statement the Chinese Ambassador tweeted today saying that leaders should be able to fulfil their jobs in commending their partners without comparing another partner. He stated that China develops ties with countries in the Indian ocean on five principles of peaceful coexistence and stated that they will continue to make contributions.
Speaker Nasheed continues to make false allegations against China, especially when he is speaking at conferences in India.