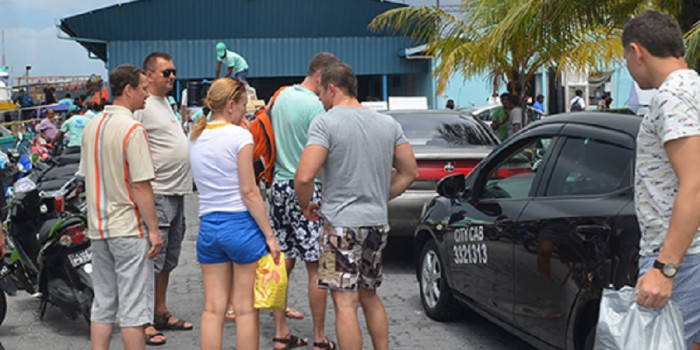 246 tourists from 3 resorts departs Maldives
246 tourists from 3 resorts departs Maldives
Estimated time to read the article : 1 min, 1 secs
246 tourists from 3 resorts has departed Maldives according the government.
Three resorts were put on lock down after positive corona virus cases were discovered in three resorts. The three resorts are Kuredhu Resort, Bathala Island Resort and Kuramathi Island Resort.
Health Protection Agency previously ordered to put the resorts on lock down. However those measures were lifted and tourists were allowed to leave the resort after a screening.
According to the covid-19 taskforce spokesperson Mabrook Azeez 104 tourists have departed from Kuredhoo and 15 tourists departed from Bathala resort. In addition 127 tourists departed from Kuramathi resort.
So far 8 people have been tested positive for covid-19 in Maldives and all of them are foreigners.