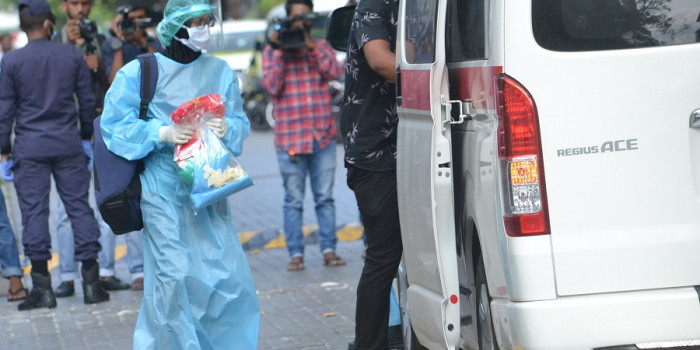 Total number of covid-19 cases reaches 618 in Maldives
Total number of covid-19 cases reaches 618 in Maldives
Estimated time to read the article : 0 min, 35 secs
Health Protection Agency has revealed that 44 people have tested positive for covid-19 in the Maldives today.
With that the number of positive cases has reached 618 in the Maldives. Among the 44 new cases are 34 Bangladeshis, 8 Maldivians and 2 Indians.
According to the authorities majority of the covid-19 positive cases are asymptomatic. At the moment 5 people are admitted at the hospital. All others are in isolation facilities.