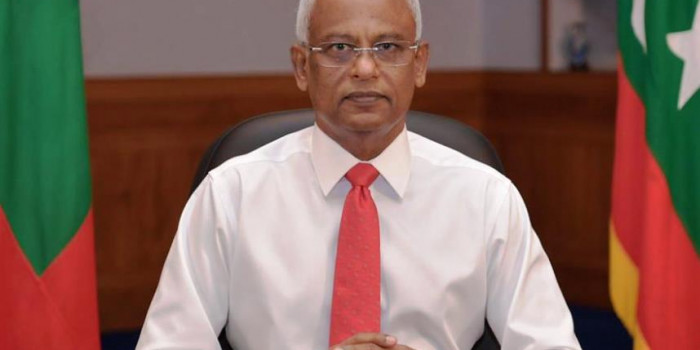 Statistics is at the Heart of Public Policy – President Solih
Statistics is at the Heart of Public Policy – President Solih
Estimated time to read the article : 3 min, 15 secs
World Statistics Day is celebrated internationally once every five years. This year it is being celebrated under the theme of 'connecting the world with data we can trust', intended to underscore the importance of trustworthy and authoritative data when making important policy decisions. President Ibrahim Mohamed released a statement today regarding this event, in which he emphasized the high value his Administration places on measurable goals and policies that are data driven. He stated that it is in light of the importance of statistics that he has accepted his Cabinet's recommendation to mark every subsequent October 20 as National Statistics Day.
The President emphasized that statistics is at the heart of public policy, as it is crucial to measuring economic productivity and the success of major industries, and to disseminating pertinent and comprehensive information to the public. The President stated that the Government's Strategic Action Plan (SAP) encompassing the five areas of Blue Economy, Caring State, Dignified Families, Jazeera Dhiriulhunn, and Good Governance, comes with specific and measurable goals, and that their successful outcome can only be measured by hard numbers.
President Solih also emphasized that the ongoing Covid-19 pandemic has further proved the significance of statistics. He elaborated upon the importance of timely and detailed statistics, especially with regard to case numbers and infection rates, in formulating an effective health response. He also noted his Administration's transparency with the data, pointing to their efforts to regularly update the public on the national Covid-19 situation, and the fact that the Maldives is among the few countries to provide sex disaggregated data with regard to the pandemic's trajectory within the country.
Speaking on his decision to accept his Cabinet's recommendation to designate a National Statistics Day, President Solih noted that its purpose is to highlight the significance of statistics to the general public and to ensure that it is given more prominence in our education system. He reiterated that it is vital that there is a broader national appreciation for the importance of statistics. Further, the President also expressed his gratitude to the dedicated staff at the National Bureau of Statistics for the invaluable work they do to update the public regarding important national trends.