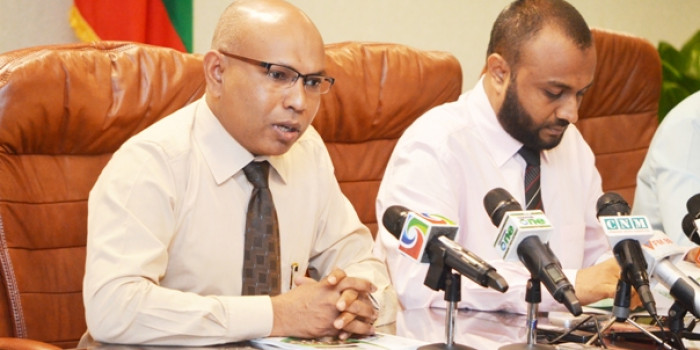 Maldivian Islamic University will be among number one Islamic universities in the region- Dr. Faiz
Maldivian Islamic University will be among number one Islamic universities in the region- Dr. Faiz
Estimated time to read the article : 2 min, 15 secs

President's Office's Under Secretary Dr. Hussein Faiz has said that that the Islamic University that is to be opened in Maldives will hopefully be counted among the number one Islamic universities of this region.

Dr. Faiz said that the government gives a special attention to the Islamic University project and today the first phase of the project has been completed by the will of Allah.

"With the aid of Allah, this university will be an university which will foster the moral values of Islam in the Maldivian society and will strengthen the Islamic unity of the Maldivian nation," he said.

Dr. Faiz said that the government's policy is to establish additional campuses of the Islamic university throughout the country.

"It is the policy of this government to give the opportunity for students to study Islamic sciences in their own island," he said.

The rector of Faculty of Islamic Studies, Dr. Ibrahim Zakariyyah Moosa said that the revamping of the faculty to an Islamic University has been a dream of all of the students, lecturers and the heads of the faculty.

Meanwhile, Minister of Islamic Affairs, Dr. Mohamed Shaheem Ali Saeed earlier stated that the Maldives Islamic University is to be established under the supervision of the International Islamic University of Malaysia.

Dr. Shaheem underscored the importance of collaborating the university project with a world recognized Islamic University. In this regard, he expressed gratitude to the International Islamic University of Malaysia's assistance in converting the Faculty of Islamic Studies of Maldives to a fully-fledged Islamic University.