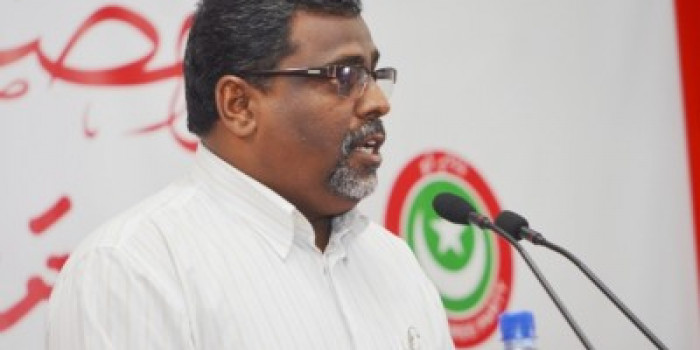 Goal cannot be reached by only industrial progress- Sheikh Nizar
Goal cannot be reached by only industrial progress- Sheikh Nizar
Estimated time to read the article : 1 min, 39 secs
Sheikh Moosa Nizar Ibrahim, the Keyodhoo constituency MP has said that the goal to build a better generation cannot be reached by only industrial progress and developments.

He said that the results of the works to achieve this goal is so far not very pleasing. He made this remark while expressing concern over this and questioning Minister of Education Dr. Aishath Shiham in yesterday's sitting of the Peoples' Majlis.

"We cannot reach our goal by just industrial developments. We are witnessing today that the results of our works to build a better generation is not very pleasing to the eye. So what do you think is the problem in the education methodology or curriculum that is effecting our youth this negatively?," he asked the minister.

Dr. Aishath Shiham said that this has been observed by the authorites and they have brought changes to the curriculum now as a result.

She said that more changes will be bought in key stages of grade 1, 2 and 3 students in the year 2015.

She said that the changes that will be brought next year will be based on the 20 years of experience and lessons.