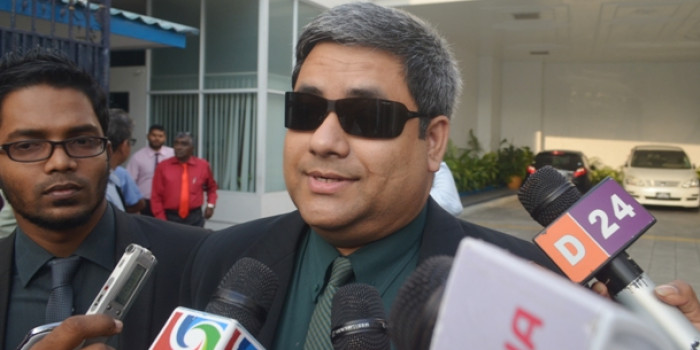 A verdict will be issued in next hearing- Legal team
A verdict will be issued in next hearing- Legal team
Estimated time to read the article : 1 min, 20 secs
Maumoon Hameed, the ;eading attorney of the legal team of former Defence Minister Mohamed Nazim has said that the High Court will be issuing their verdict in the next hearing of the two appeal cases submitted at the court if there is nothing else to be clarified.

Following the hearing held yesterday, Nazim's legal team stated that they highlighted the points that were noted previously.

Maumoon Hameed said that the judge listened to both sides very keenly. He said that a press conference will be held soon to give more details on the case.

Nazim as usual showed no sign of frustration but was smiling the whole time. He said that his legal team will speak to the media on his behalf regarding the case.

Many gathered near the High Court as Naziim was brought in for the hearing. Among them include Jumhooree Party President Gasim Ibrahim and former President Mohamed Nasheed.