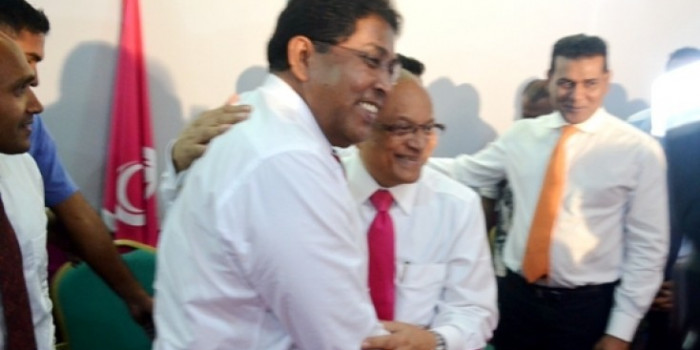 Political repression by govt against Gasim is unjustified
Political repression by govt against Gasim is unjustified
Estimated time to read the article : 2 min, 3 secs
Many people are raising concern regarding the political repression by the government against the Jumhooree Party Leader Gasim Ibrahim.
Thousands of people are in desperation regarding the indiscrimination of the state against Gasim Ibrahim.

Among them is the President of the Adhaalath Party, Sheikh Imran Abdulla who has been voicing out against political repression against political opponents of the government.

On the social media, Sheikh Imran has been reiterating that such measures taken by the government to restrict and prevent Gasim Ibrahim, former President Mohamed Nasheed and former Defence Minister Mohamed Nazim from their ability to take part in the political arena of Maldives is a typical feature of dictatorships, totalitarian states and similar regimes.

In an interview to Fasmanzaru program, Sheikh Imran said that the oppression of the government against the Jumhooree Leader is clear to the world.

Sheikh Imran noted that Gasim Ibrahim was at the forefront of bringing the current administration to power however he was stabbed in the back by the government.

He said that the government should treat Gasim Ibrahim respectfully and should acknowledge that he is a person loved by all for his philanthropic works for the development of the people and the nation.

Furthermore, the Sheikh Imran said that the government should review their actions and think twice regarding the matter.

He said that the government should not stray away from justice and equality.