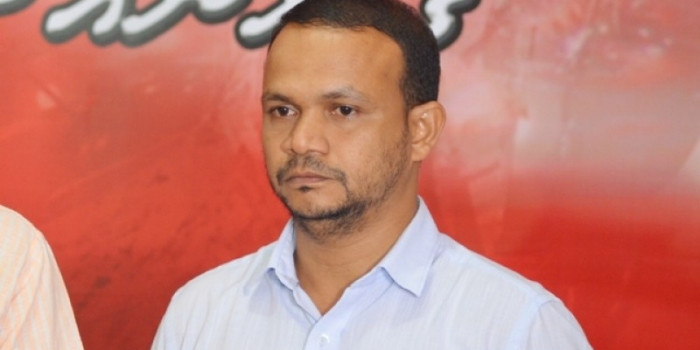 Ali Hussein calls all to unite together to establish peace and stability
Ali Hussein calls all to unite together to establish peace and stability
Estimated time to read the article : 1 min, 33 secs
Kendhoo constituency MP Ali Hussein has called all people to unite together and join hands to establish peace and stability in the nation.

Ali Hussein said that all should strive hard to alleviate the current political and social crisis's facing the country.

He said that the only state institute free from political influence and corruption is MNDF. He said that MNDF is now declared a terrorist organization by default with the conviction of former President Mohamed Nasheed for terrorism charges.

He said that this will bring many difficulties and hindrances in getting foreign aid and assistance to MNDF.

Ali Hussein said that this includes difficulties in getting foreign assistance in training soldiers and getting the equipments needed for the defence force.

"The government is plotting to send away all patriotic soldiers in MNDF. They want to enslave the institution," he said.

Ali Hussein said that the world will not accept if the leader of the nation can use MNDF to perpetrate terrorist acts. He said that the international community will take measures regarding that.