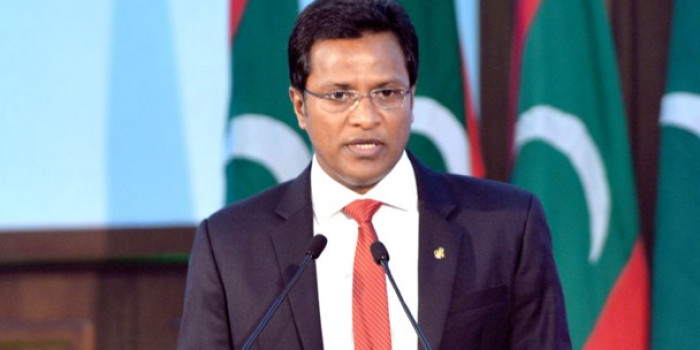 Nasheed will be kept in an AC room- Home Minister
Nasheed will be kept in an AC room- Home Minister
Estimated time to read the article : 0 min, 55 secs
Home Minister Umar Naseer has said that the former President Mohamed Nasheed will be kept in an Air-conditioned room during his prison sentence.

Umar made this remark in a tweet he posted yesterday on his official twitter page. He said that he will be in a 264 square feet one room apartment.

He said that the apartment will be air-conditioned and will have a TV and VCD player. In addition to this, there will be a 1087 square feet garden,

In another tweet of the Minister, he said that Nasheed will get the safety and security that he deserves as a former President of Maldives.