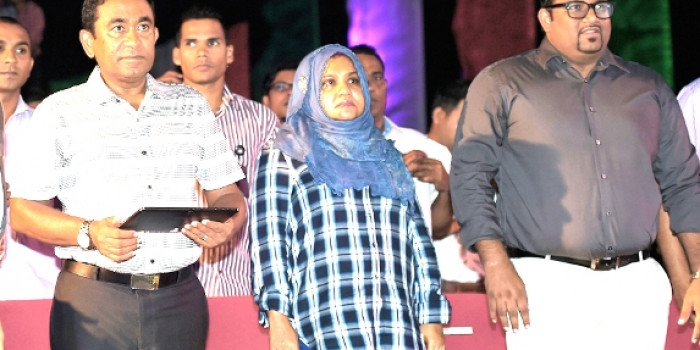 Opposition can share their concerns to Adheeb- President
Opposition can share their concerns to Adheeb- President
Estimated time to read the article : 1 min, 13 secs
President Abdulla Yameen Abdul Gayoom has said that the opposition can share their concerns to Tourism Minister Ahmed Adheeb.

President Yameen said that the only demand of the opposition and their main concern is to release two prisoners. He said that he will not violate the constitution on their behalf.

He said that he has talked to the opposition and he has arranged discussions via the Home Minsiter Umar Naseer.

President said that he has no more discussions to be held with the opposition. He said that if the opposition has anything to talk and discuss about then they can talk to Adheeb, the tourism minister.

He said that he will not do anything that compromises the development and future of Maldives. He said that his aim is to make Maldives reach new heights of development.