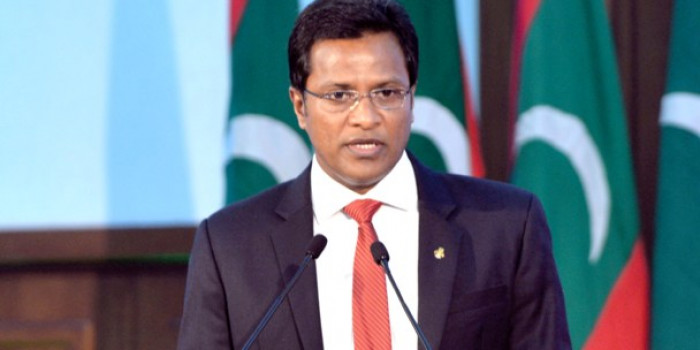 There is no reason for Nasheed's lawyers to meet him every day- Home Minister
There is no reason for Nasheed's lawyers to meet him every day- Home Minister
Estimated time to read the article : 1 min, 11 secs
Home Minister Umar Naseer has said that there remains no plausible reason for the lawyers of former President Mohamed Nasheed to meet him every day.

Speaking to Miadhu Daily, Umar Naseer said last night that the opportunity to meet the former President has been open for the lawyers every day. However, he said that now it is limited for one visit per week because there is no plausible reason for them to visit him every day.

"So I have informed them regarding this. I noted in my letter to them that all that you do every day is entertain him. Therefore, your visitation will be limited for once a week," he said.

Umar Naseer noted that it is the responsibility of the Home Minister to manage the prisons and to counsel the Commissioner of Prisons.