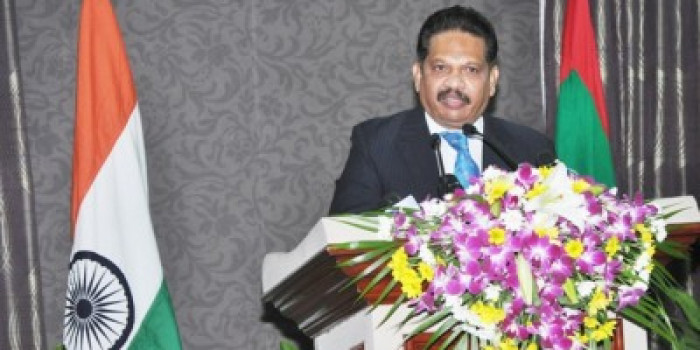 India extends greetings of Eid to Maldivians
India extends greetings of Eid to Maldivians
Estimated time to read the article : 0 min, 43 secs
India has extended greetings to the maldivians on the occasion of Eid.

The greetings were extended by Indian High Commissioner to the Maldives Rajiv Shahare. In his greeting message Ambassador Shahare extended the greetings to the citizens and the leadership. He reiterated his commitment to further enhance and strengthen the bilateral ties.

Shahare added that he prayed for peace, progress, and prosperity of Maldives and assured that India will continue to partner Maldives in its quest for development and progress in all spheres.