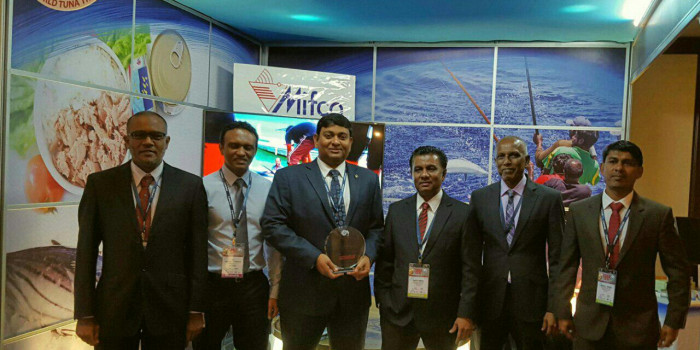 MIFCO participates in the Tuna Conference 2016
MIFCO participates in the Tuna Conference 2016
Estimated time to read the article : 0 min, 50 secs
Maldives Industrial Fisheries Company (MIFCO) has participated in the Tuna Conference 2016.

In the conference, held from 23rd to 25th of this month in Bangkok, Thailand, MIFCO products were showcased and tastings were offered as well.

The annual conference held in Thailand brings together fisheries sector professionals and stakeholders from across the globe.

MIFCO said that this year's conference expanded on their experiences and that they had gained a lot of information. MIFCO added that the participants of the Conference had commended the Government's initiatives on sustainable fisheries and increase the earnings from the sector.