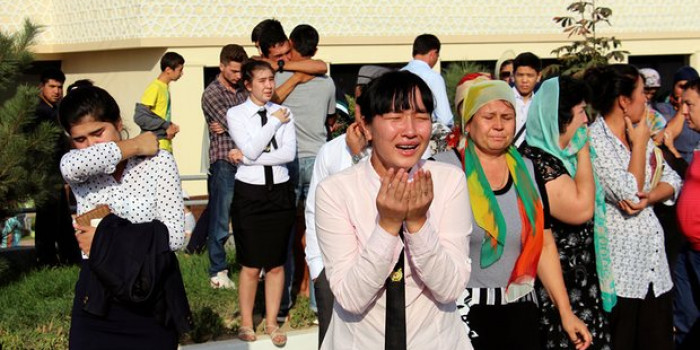 Uzbek strongman Islam Karimov laid to rest
Uzbek strongman Islam Karimov laid to rest
Estimated time to read the article : 1 min, 17 secs
Uzbekistan's President Islam Karimov has been laid to rest in his hometown of Samarkand. According sources, he was buried in the Shahizinda cemetery next to his parents.

Islam Karimov, 78 died on Friday after suffering from a stroke. Funeral ceremony was held in Registan Square of Samarkand. Thousands of people including his family, politicians, and foreign delegates said their last farewell to Karimov at Registan Square.

Islam Karimov has been in power since 1989. He rose to power during soviet times after he was appointed as party secretory to Uzbekistan which at the time was part of the Soviet Union. Islam Karimov was one of the last remaining leaders from the soviet era.

Sources from the country say that, Karimov's death leave Uzbekistan at a political uncertainty because Karimov left no apparent heir to rule the country. Regional powers like Russia and Iran are closely monitoring the situation in the country.