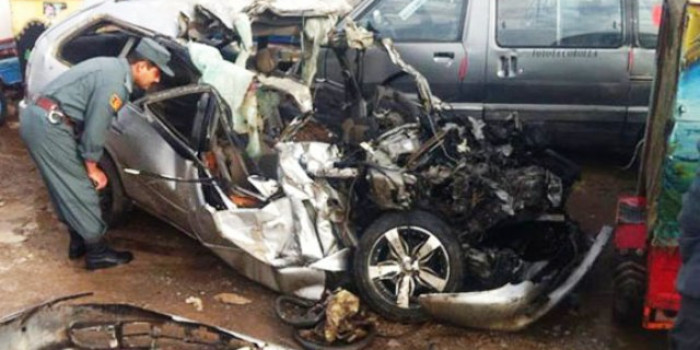 35 dead in Afghan road accident
35 dead in Afghan road accident
Estimated time to read the article : 0 min, 48 secs
At least 35 people have died in a road accident in Afghanistan yesterday. According to sources a bus crashed into a fuel tanker and burst into flames leaving at least 35 people dead.

The accident occurred in Zabul province of Southern Afghanistan. Most of the victims including women and children were burned beyond recognition.

According to an official of the provincial government, the bus was on its way to Kabul from Kandahar.
In addition to the 35 dead people around 20 people were injured as well. The injured are being treated in nearby medical facilities.