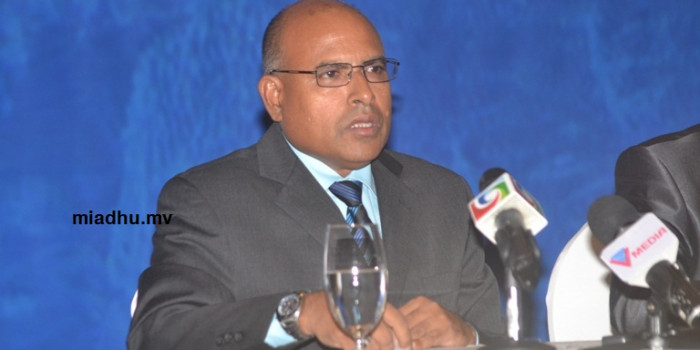 International counter terrorism conference held in the Maldives ended
International counter terrorism conference held in the Maldives ended
Estimated time to read the article : 1 min, 31 secs
International conference on counter terrorism and extremism which was held in the Maldives has ended.

Speaking to the press after the closing ceremony of the conference, the Director of National Counter Terrorism Center Brigadier General Zakariyya Mansoor said that the conference was beneficial and very productive for all participants of the conference.

Zakariyya Mansoor said that Indonesia has experienced various terror attacks to their tourism sector and they shared their experiences and what they have done to mitigate terror attacks. He said that it is a great advancement to an island nation like the Maldives.

He further said that other countries highlighted what the Maldivian government and other state institutions have to do in order to work against terrorism. He said that the government shared what Maldives had done so far to counter terrorist activities.

Speaking at the ceremony, defense minister Adam Shareef Umar said that such conferences will be held in the Maldives in future as well. He assured that Maldives will always do their best to prevent terrorism and radicalization.