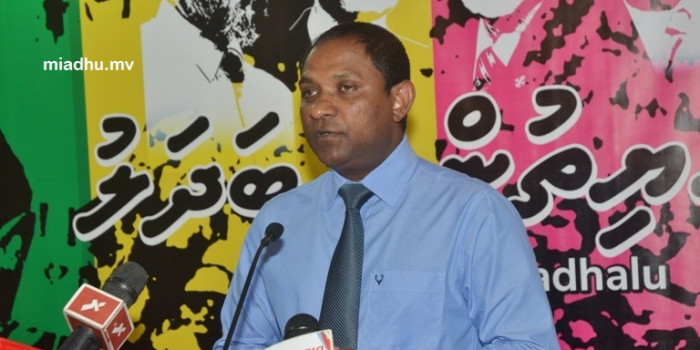 We are not trying to start a civil war – worried that we cant get individual liberties even : Saud
We are not trying to start a civil war – worried that we cant get individual liberties even : Saud
Estimated time to read the article : 1 min, 34 secs
MP for Villingili Constituency Saud Hussein have said that the opposition is not trying to start a civil war and that they are worried due to lack of justice and lack of individual liberties.

Speaking at a press conference held by the opposition at M.Kunooz today, Saud said that the opposition is concerned because speaking at the Republic Day ceremony, the President accused the opposition of trying to start a civil war.

Saud said that civil wars start in countries where there is no justice or individual liberty. He said that the opposition does not want Maldives to be such a country.

In addition he said that the government has locked up many opposition leaders and even if only the parliament is taken into account the government has violated the rights of more than 50,000 people. He said that there is nothing the people will gain by celebrating the Republic Day in these circumstances.

Furthermore, he said that the President is trying to show that the people do not support democracy, but the opposition will show that the people support democracy.