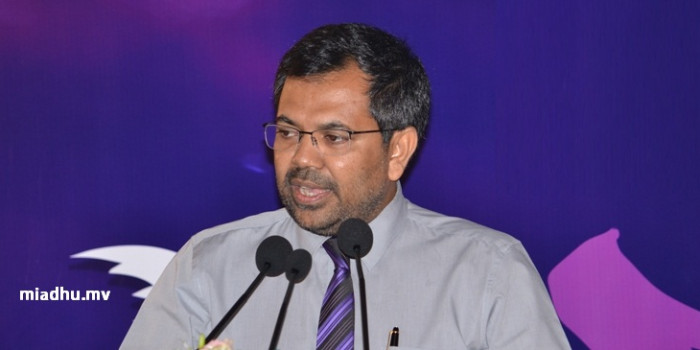 We have achieved economic development and the next step is retaining it : Moosa Zameer
We have achieved economic development and the next step is retaining it : Moosa Zameer
Estimated time to read the article : 1 min, 9 secs
Tourism Minister Moosa Zameer have said that the current government has achieved economic development and then the next step is retaining it.

Speaking at a rally held last night at Kulhudhuhfushi to mark the 6th anniversary of PPM, the tourism minister said that even when President Yameen was the leader of PA, he kept saying that the problems in Maldives can be solved by achieving economic development and today we can see that happening.

Moosa Zameer said that projects like increasing new resorts to increase job opportunities became a reality through the economic vision President Yameen had even back then.

The minister said that, if the president's administration comes to an end, then the current developmental projects will come to an end and that will be an immense loss for the nation.