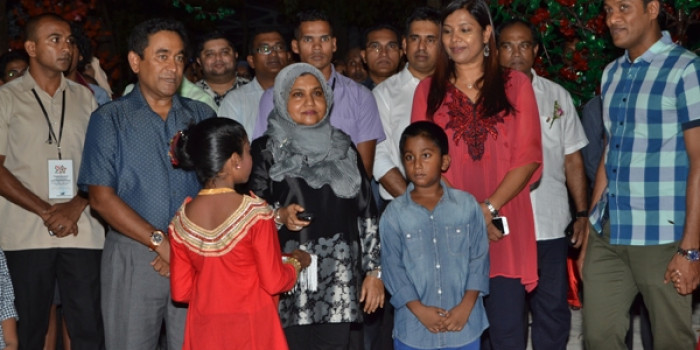 Maldives has the most number of overweight women per capita in the region – this is not a record we should be proud of : Dr.Ali Nazeem
Maldives has the most number of overweight women per capita in the region – this is not a record we should be proud of : Dr.Ali Nazeem
Estimated time to read the article : 2 min, 16 secs
Dr.Ali Nazeem the medical director of IGMH have said that Maldives has the most number of overweight women per capita in the region and that it was not a record Maldivians should be proud of.

Speaking at a meeting held at IGMH about diabetes, he said that 7 out of 10 women in Maldives are overweight and because of that they face various health problems. He said that to solve this it is important to raise awareness.

He said that awareness should not be raised among only diabetic people but also people who are fat. Dr.Ali Nazeem said that some babies are born with some diseases and that is because of diabetes. He said that young women under the age of 30 are increasingly facing diabetic problems.

Dr.Ali Nazeem said that these problems cannot be solved just by talking about it on World Diabetic Day and awareness programs should be conducted every day. He said that doctors should talk about the issue on TV and radio frequently.

"Some people say that they walk, but it will not be beneficial if you do not walk enough to consider as an exercise" said Dr.Ali Nazeem.

He said that many parents feed junk food to their kids and unless such unhealthy habits are eradicated it will not be possible to get rid of health issues. In addition, he said that previously Maldivians ate some amount of fish and vegetables for breakfast but today it is not a "breakfast" unless it is sausages and hence the negative effects of these habits can be seen now.