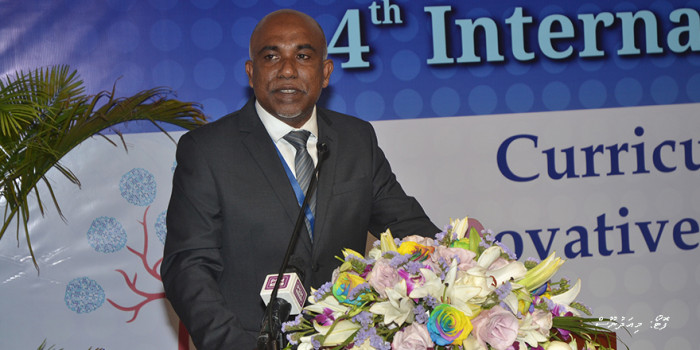 It is not only the responsibility of the teachers to teach the students, the whole society should be involved in it: Shafeeu
It is not only the responsibility of the teachers to teach the students, the whole society should be involved in it: Shafeeu
Estimated time to read the article : 0 min, 56 secs
The state minister for Education, Ahmed Shafeeu have said that it is not only the responsibility of the teachers to teach the students but the whole society should be involved in it.

He made this statement while speaking at the International Teachers Conference. Shafeeu said that he hopes that the conference was useful to the teachers.

Those who were involved in organizing the conference were given certificates of appreciation during the conference. More than 220 participants from Pakistan, UK, India and Malaysia took part in the conference. This conference is organized once in every two years.

According to Education Ministry the next conference will be held in 2019.