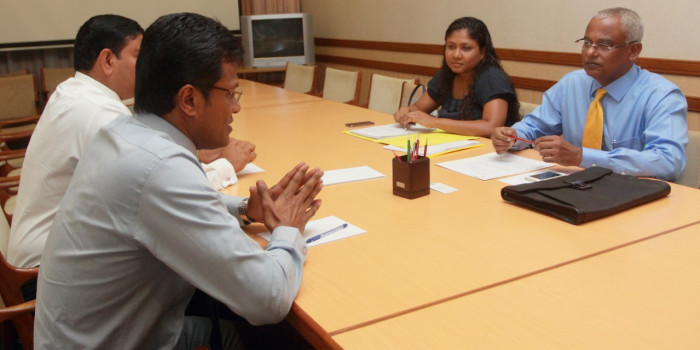 Air, land and sea pollution is dangerous for health: Abdullah Majeed
Air, land and sea pollution is dangerous for health: Abdullah Majeed
Estimated time to read the article : 1 min, 26 secs
Minister of State for Environment and Energy, Abdullah Majeed have said that air, land and sea pollution is dangerous for health and environment.

Speaking at the United Nations Environment Assembly held in Kenya, he said that it is important to take actions to mitigate the effects of pollution.

He said that in the Oceans Conference held earlier this year the participants agreed to reduce non-biodegradable plastic. He said that Maldives is working with fishermen to collect plastic they see on the sea and to take it to waste management facilities.

In addition, he said that millions across the world are directly dependent on marine and coastal life. He said that marine pollution is a huge issue.

"Marine pollution in Maldives can be reduced by managing the waste. However, because of the geography of Maldives it is difficult to manage waste in all islands" said Majeed. In addition he said that island nations have included waste management as one of the most important area of focus.