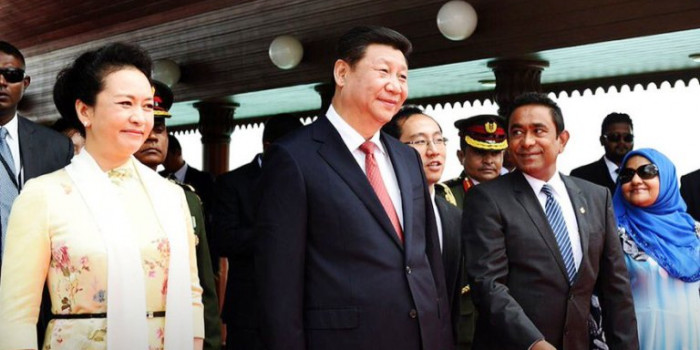 President Yameen's visit to China will benefit the citizens of Maldives and China : China
President Yameen's visit to China will benefit the citizens of Maldives and China : China
Estimated time to read the article : 1 min, 32 secs
Chinese officials have stated that President Yameen's visit to China will benefit citizens of both countries.

The spokesperson of Chinese foreign ministry, Geng Song said that President Yameen's visit will strengthen relations between both countries in all areas and hence benefit citizens of China and Maldives.

Speaking about the Free Trade Agreement that is going to be signed between Maldives and China, he said that this agreement will benefit Maldives and the whole region.

Chinese officials have been saying that President Yameen's visit to China will benefit both the countries. President Yameen is on a 4 day state visit to China on an invitation by the Chinese President.

President Yameen always say that China is the closest partner to Maldives in the development effort. Even now the projects that are being conducted by China in Maldives are worth 4-5 billion dollars.

Maldives needs Chinese assistance to increase the number of Chinese tourists to Maldives. It is expected that with the resorts that are being developed by Chinese companies in Maldives will increase tourist arrivals from China.