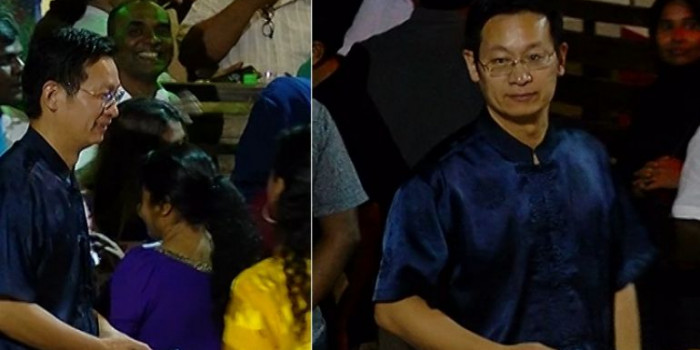 Chinese Ambassador seen at the opposition protest
Chinese Ambassador seen at the opposition protest
Estimated time to read the article : 1 min, 34 secs
Chinese Ambassador to Maldives Zhang Lizhong has waited briefly near the area where the opposition was protesting last night.

He waited there for a moment on his was to the embassy. The Chinese Embassy is located close to the MDP Campaign HQ where the opposition protests take place.
Even if he did not wait there it is possible to monitor the protest so it seems that he did not wait there just to observe.

China has invested millions of dollars in the Maldives and is the closest economic partner to the Maldives now. Hence it is in the best interest of the Chinese for Maldives to be stable. President Yameen described China as the closest partner of Maldives with regard to economic and infrastructure development. Also he said that he is developing close relations with China because China does not interfere in domestic affairs of the country.

China stated that they will not interfere in Maldivian domestic affairs but said that China will not stay idle if India decides to conduct any military activity in Maldives without the approval of UN.