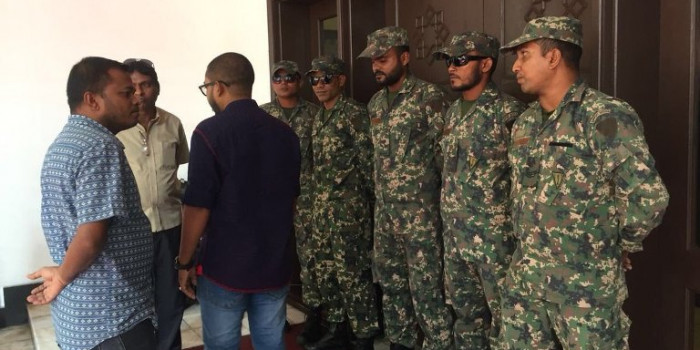 MNDF prevents MPs from entering the parliament
MNDF prevents MPs from entering the parliament
Estimated time to read the article : 0 min, 48 secs
Maldivian National Defense Force has prevented parliament members from entering the parliament.

Speaking about the matter MP Ameeth said that they went to the secretariat of the parliament to obtain some information. He said that some MNDF officers indicated that they know that they were enforcing an unlawful order. Also he said that some of the officers accepted that later they will have to face the consequences.

Ameeth said that once they entered the premises of the parliament, the staffs of the secretariat took measures to prevent the MPs from entering the parliament.