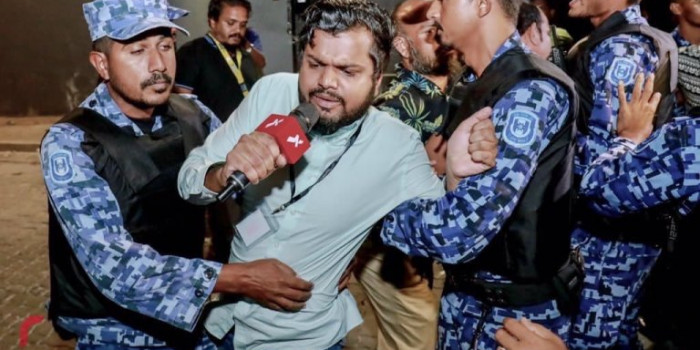 Received information that protestors are trying to damage and torch public propreties : Adhurey
Received information that protestors are trying to damage and torch public propreties : Adhurey
Estimated time to read the article : 1 min, 20 secs
PPM have stated that they have received information that the opposition protestors are planning to torch and damage public property tonight.

Speaking at a press conference held by PPM tonight, the Deputy Leader of PPM Abduh Raheem Abdullah said that they are receiving information that the protestors are planning to damage public properties and torch buildings and vehicles.

He said that the opposition is trying to destabilize the country and called the government to stop them. He also urged the government to arrest the organizers of the protests and punish them.
Abduh Raheem said that the verdict of 1st February has been annulled and that no one can take to the streets asking to implement that verdict.

He also said that VTV and RTV are inciting violence and asked to take action against them. Minutes after the PPM press conference police harassed two journalists of RTV and VTV and asked to stop broadcasting.