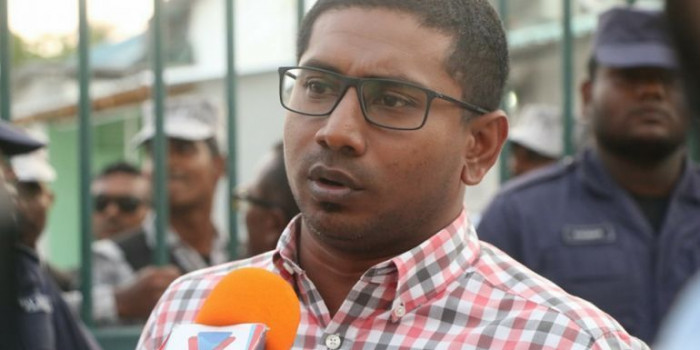 Now I face 17 years in prison : Mahloof
Now I face 17 years in prison : Mahloof
Estimated time to read the article : 1 min, 8 secs
MP Mahloof have said that he is now facing 17 years in prison because he protested outside Maafushi Jail calling to implement the Supreme Court verdict of 1st February.

Mahloof said that he is being charged with terrorism regarding this case. He said that the government wants to give him a longer jail term because all other charges against him are minor. Mahloof denied entering Maafushi Jail during the protest. He said that he protested outside the jail and that he did not enter the jail.

Based on the recent court verdicts by Maldivian courts, it can be said that Maldives has the highest rate of terrorism conviction per capita in the whole world. However National Counter Terrorism Center says that no terrorist activities have taken place in the Maldives recently.