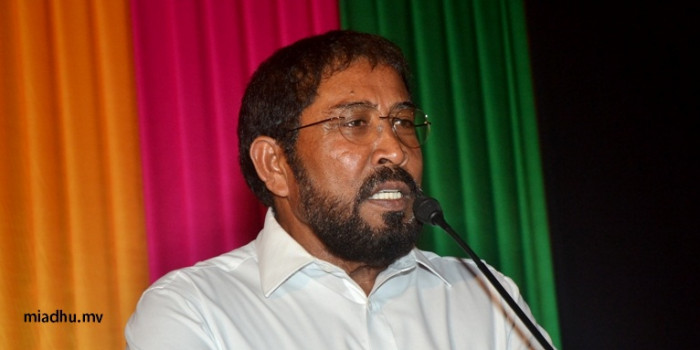 Do not be desperate – be courageous and what the people want can be achieved : Qasim
Do not be desperate – be courageous and what the people want can be achieved : Qasim
Estimated time to read the article : 3 min, 16 secs
JP Leader Qasim Ibrahim have said that everyone knows the situation of Maldives and everyone should courageously work together to achieve what the people want.

Speaking via a video call at a ceremony held last night to promote JP Qasim said that since everyone is aware of the situation the country is in, it is time to work together for reform.

"Even if the situation of Maldives is like this there is no reason to be hopeless. The results of the Malaysian election gave a good lesson. A 92 year old man won an election after making a new party on his own. This is the time to work together for reform" said Qasim.

Qasim said that JP conducts all affairs in a just and a fair manner. "We always work for the betterment of the country and the people and the people know this as well. We always work in accordance with the spirit of the people. We want to find a path way where we can do everything in a just manner" said Qasim.

Qasim said that the current members of JP and new members have the opportunity to progress through JP and that no one can influence the work of JP. "I request everyone to join JP and work with us for the nation" said Qasim.

In addition he said that it is a matter of concern because the case of the 12 MPs have still not been finalized. "I ask these 12 MPs not to give up hope. There is no legal way that they will lose their seats. They should go to the Supreme Court and request to issue a verdict" said Qasim.

Qasim also talked about the recent ban on the use of JP's flag and logo. Qasim assured that he will not feel hopeless due to the current circumstances he is facing. "I believe that the verdict against me is unlawful. It is in the appeal process. We have asked the Supreme Court to review it as well. However I cannot give up hope" said Qasim.

Qasim said that to change the situation of Maldives all parties should work together and said that they will do that. In addition, Qasim also told that on 20th of this month a very important person will join JP.